American Ginseng Root Tea - Prince of Peace
This variant is currently sold out
Size 20 tea bags or 100 tea bags
What it is:
American Ginseng has a reputation as a superfood, and for good reason! American ginseng is unbelievable for natural energy boosts, stress relief, strengthening the immune system, and as a stimulant. People often use ginseng to fight infections such as colds and flu, and it is backed by scientific evidence that the herb might help in preventing colds and flu or making symptoms milder when taken as a preventative measure.

Some people use American ginseng to improve digestion and for loss of appetite, as well as for nausea, colon inflammation, and gastritis. American ginseng is also used for low iron in the blood (anemia), diabetes, insulin resistance, high blood pressure, nerve pain, erectile dysfunction - the list of benefits of ginseng is never-ending. 
Our Prince of Peace® Ginseng Root Tea is a ready-to-drink packet full of 100% pure American Ginseng roots. Just add water! With no additives, preservatives or sweeteners, it can be consumed on its own as an herbal beverage, or added into soups or teas as a healthy boost.
Prince of Peace® American Ginseng Root Tea (panax quinquefolius) has been carefully selected, processed, and packaged for your enjoyment from what is prized as one of the highest valued ginsengs in the world. This ancient but still sought after natural gift to mankind has long been treasured and safely consumed by millions throughout the world for its exclusive properties - the Rb ginsenosides, for example, are double the potency compared to Korean ginseng.
Which concerns is it good for?
✔ Low energy
✔ Stress
✔ Indigestion
✔ Nausea
✔ High blood pressure
✔ Erectile dysfunction
Key benefits:
- Increases metabolism
- Supports weight loss
- Supports fat burning
- Boosts energy
- Amazingly versatile - add it to teas, soups, or drink alone with honey
- Great replacement for coffee
Traditional Chinese medicine benefits:
- Invigorate Qi
- Calms the mind

What else you need to know:
Did you know Ginseng is one of only 13 herbs in the world that's labeled as scientifically "adaptogenic"? This means that ginseng has the unique capacity to reduce the levels of stress hormones in your blood, helping you to "adapt" more easily to difficult environments, such as cold, a stressful work situation, or fatigue.
Suggested usage:
- To make tea, pour about 8 fl. oz. boiling water over the ginseng teabag in the cup. Cover the cup and let the tea steep for 3-5 minutes before drinking. Honey may be added to sweeten the taste.
100% Pure Top Grade American Wisconsin Ginseng (Panax Quinquefolius) Roots.

Customer Reviews
Write a Review
Ask a Question
Filter Reviews:
batches
course
ginseng root
price
instructions
some
soup mixes
taste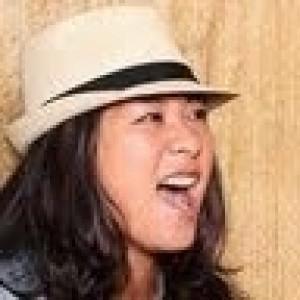 MH
04/13/2020
Melody H.

United States
Great ginseng tea!
So much easier than buying whole ginseng root. Like the instructions indicated, I was indeed able to brew more than one serving with one bag. The first mug was strongest of course, but I made two more batches and the taste was still pretty decent. Helps stretch out the price of this product. Next time, I'm going to try adding some to the herbal soup mixes I purchased.
The ginseng tea
The ginseng tea is terrific. I cant get enough and bring it everywhere. Will reorder again thank you